What's inside? (Imagination box)
SHAPLABOO™ Imagination Box includes:
1. Shadow Play Book
A unique, patented design that brings the pages upright when the book is opened. Just perfect for shadow performance.

The magical book has 15 pages. Each one is a laser cut decoration for an infinite number of theatrical plays based on your own script. Sultry desert, snowy landscape, magical castle, wild jungle, sea bottom, mysterious forest and many others. Fantasize without borders! SHAPLABOO™ Shadow Puppets will help with this.
2. Shadow Puppets
The set includes 20 highly-detailed different figurines.

The Shadow Puppets involve the child more in the game and encourage the development of imagination, because with them he can think up his own stories. In addition, the figures allow several children to take part in the performance at once.
A great option for a children's party!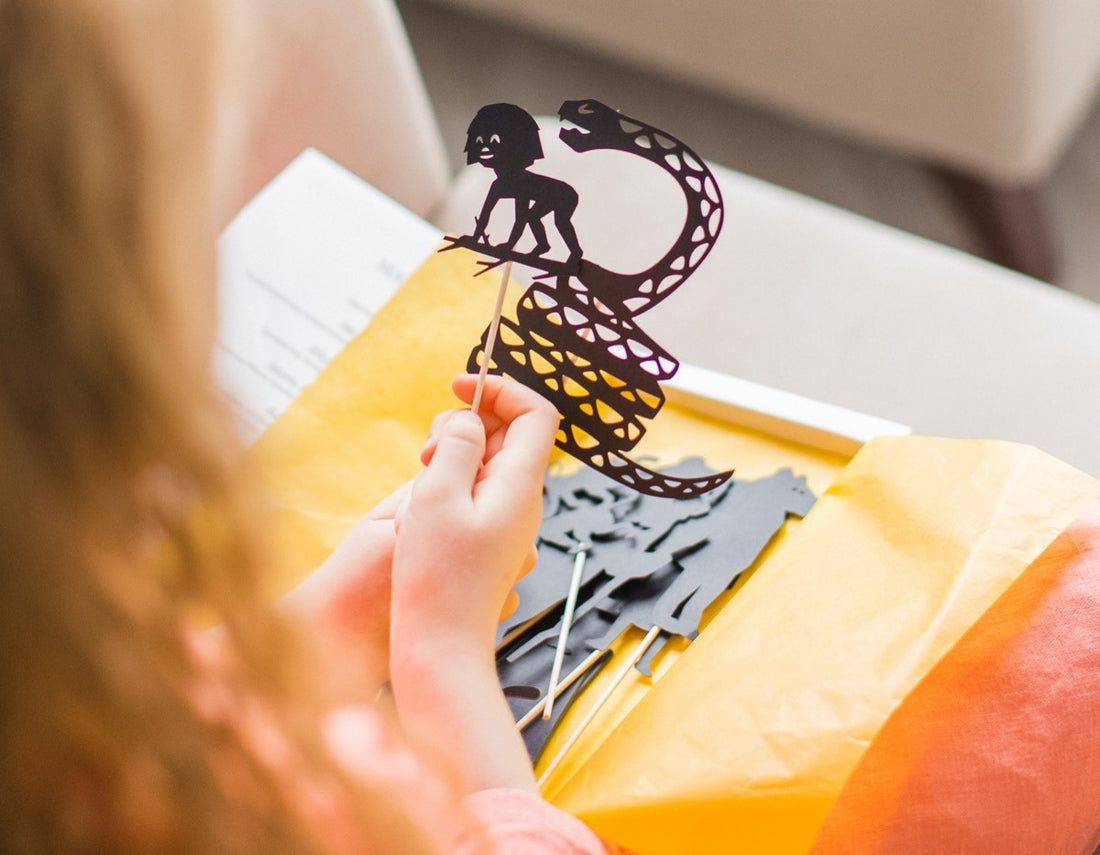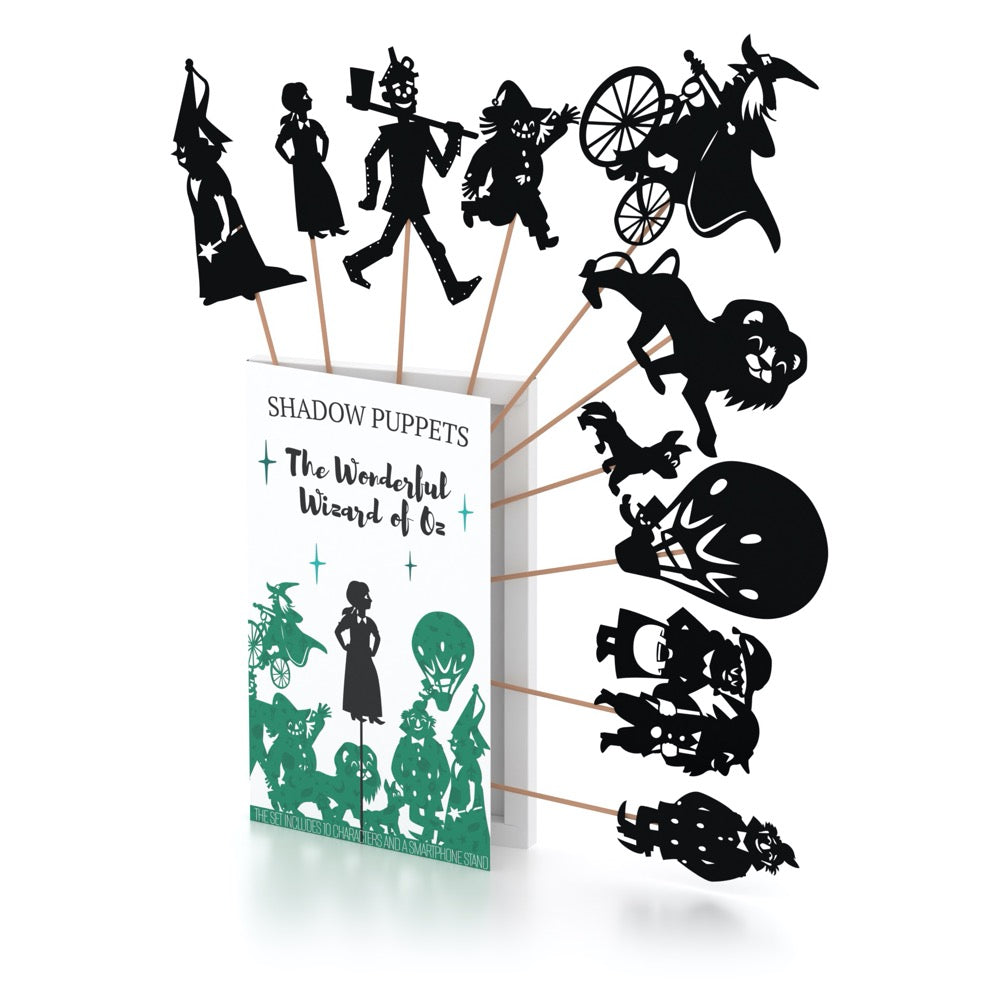 3. StoryLighter*
We designed for you a special flashlight that makes the shadows contrast and clear, even when you project them all over the wall or ceiling.
Warm light soothes your kid and helps him fall asleep.
*The AAA battery is not included.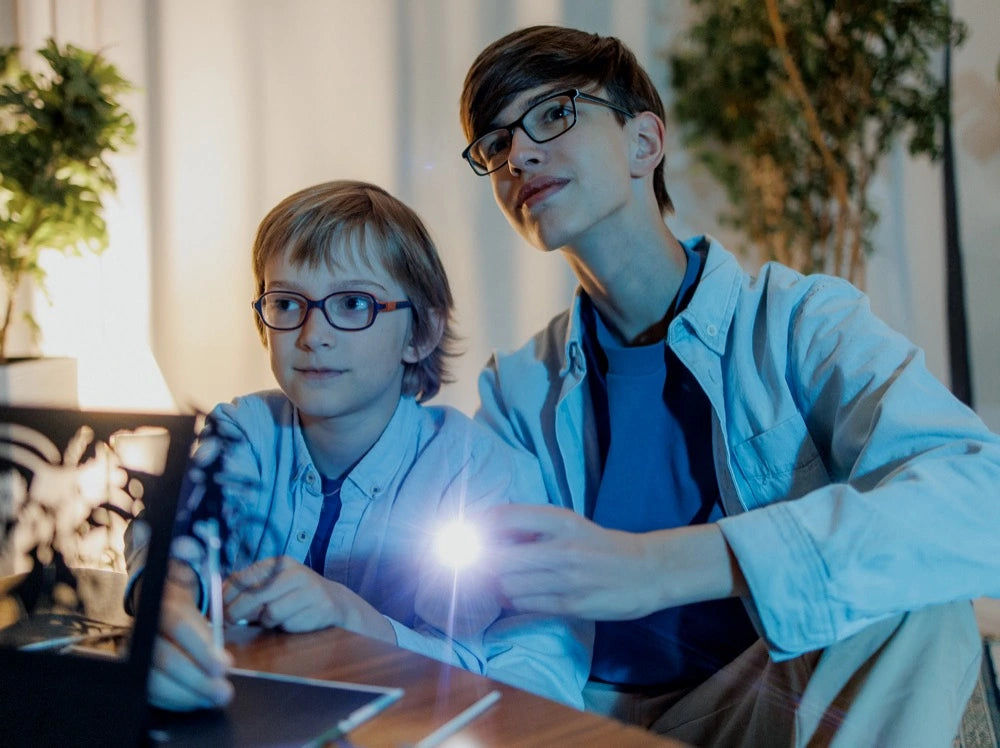 4. Membership access
A beautiful booklet includes popular ways to play with SHAPLABOO™, as well as expert advice on how to use Magic Box more effectively for child development.

Also there is the key to the secret section on our website, where you will find new and special editions before everyone else, and even with a discount of up to 40%.
5. Gift Box
A gift without beautiful gift wrapping is like a masterpiece without a frame. We took care of you and created for our magic products not less magic box.

Stylish. Beautiful. Pleasant to the touch. It will make your gift stand out from all the others. The child will be delighted!