What is MAGIC BOX?
🎁 BEAUTIFUL GIFT BOX

📖 SHADOW PLAY BOOK

🧙 SHADOW PUPPETS

🔦 STORY LIGHTER™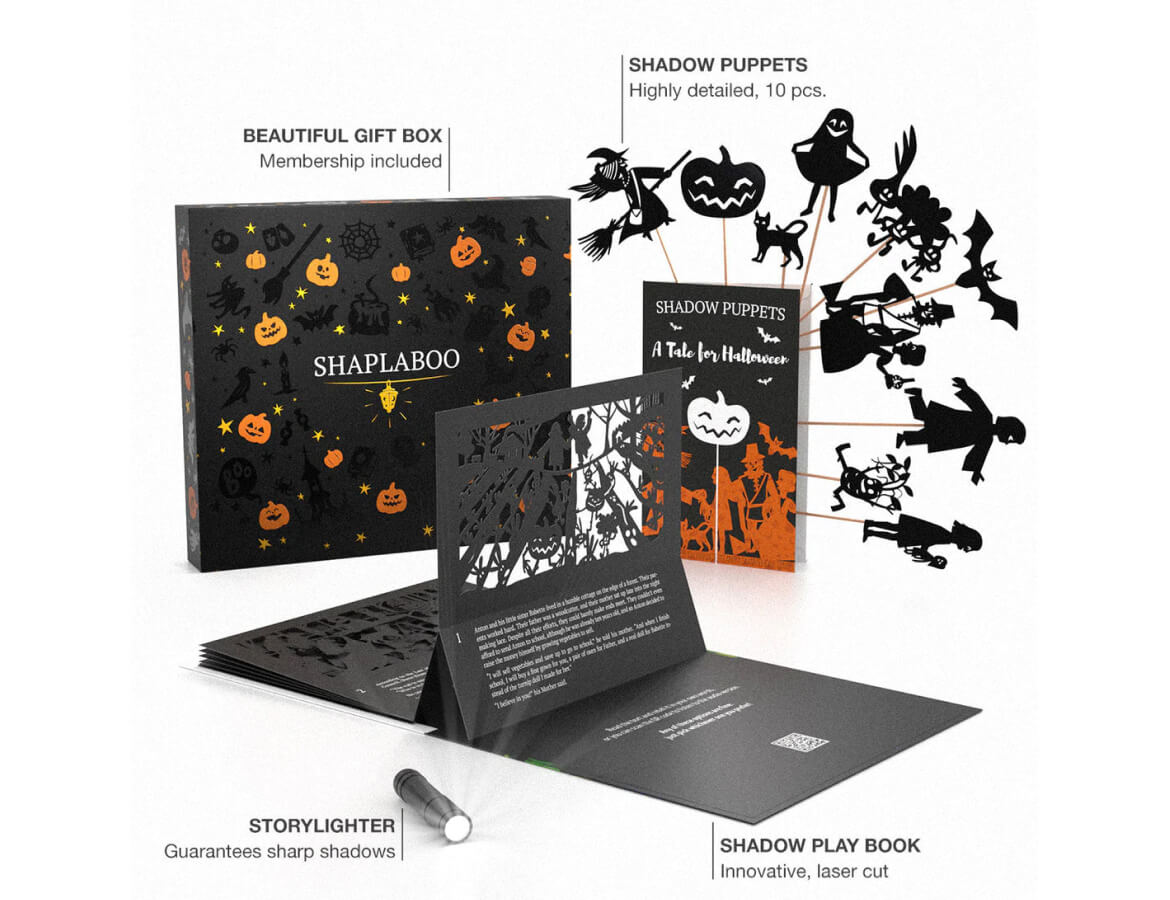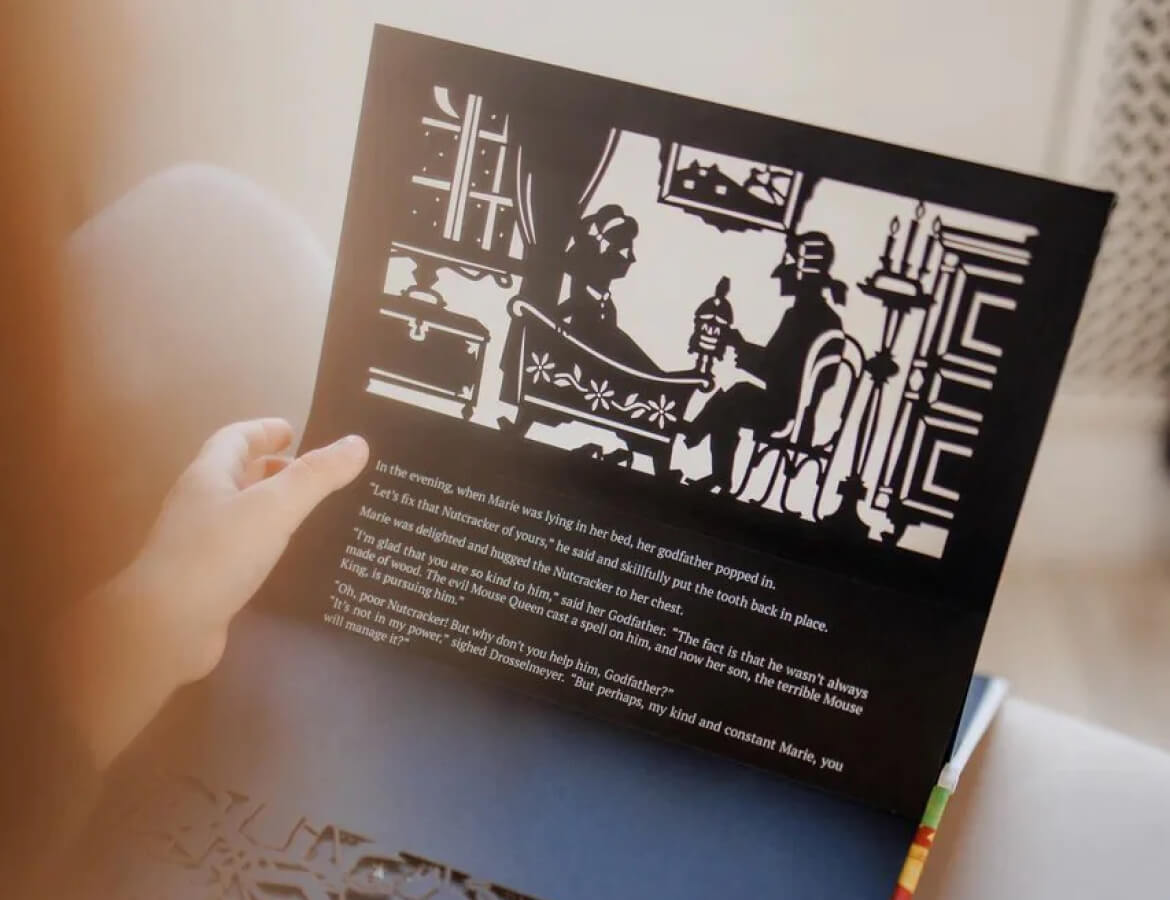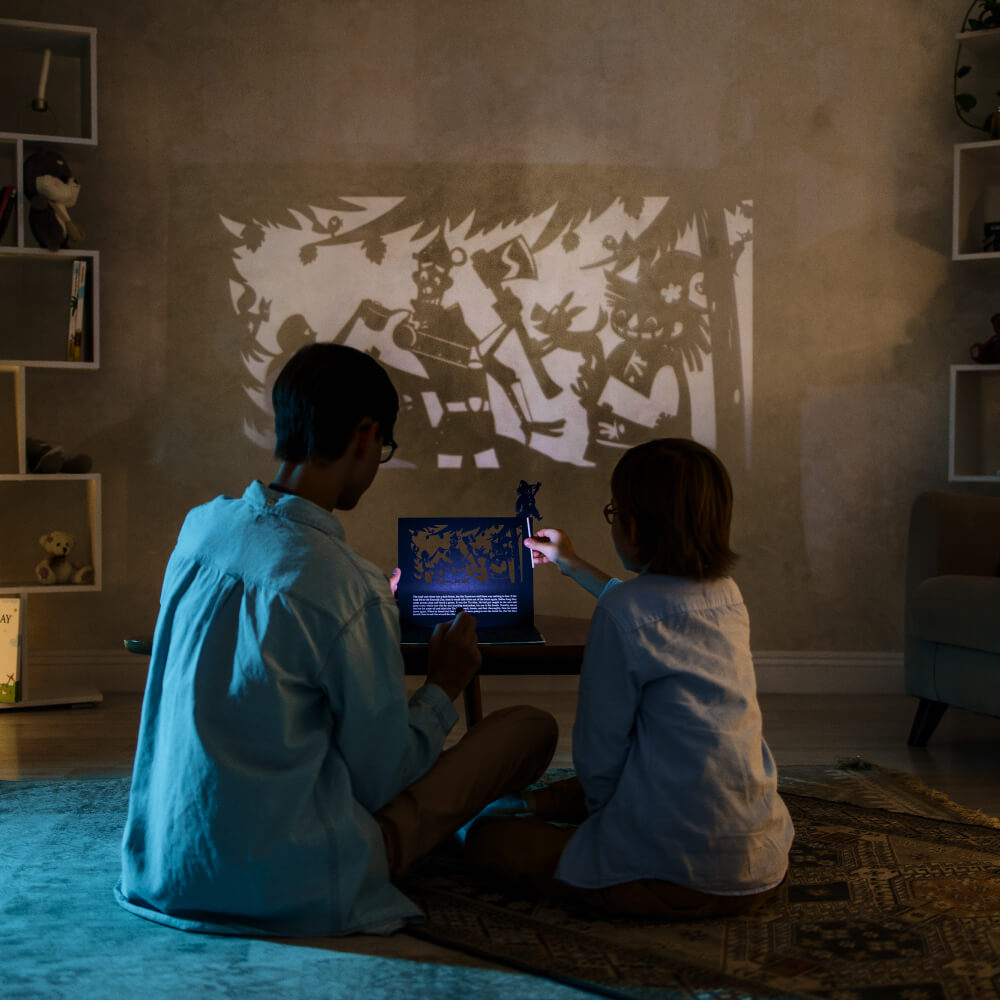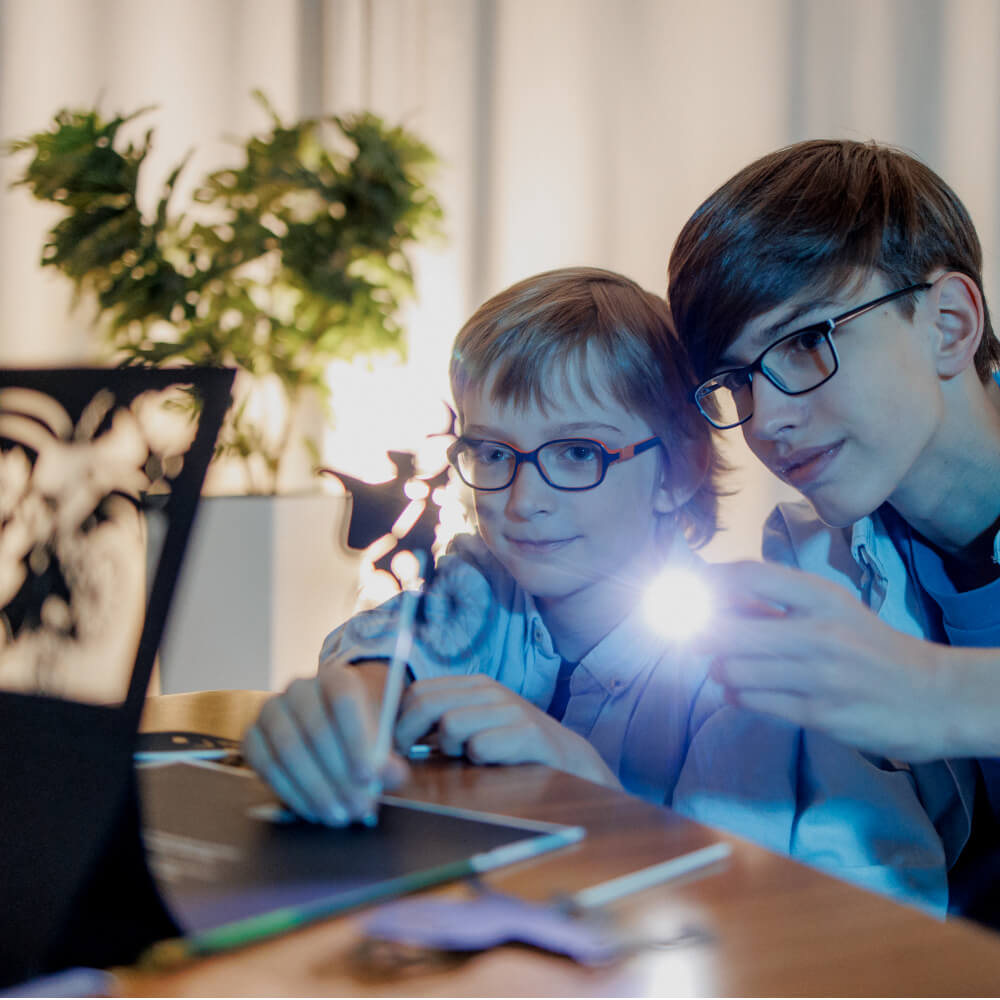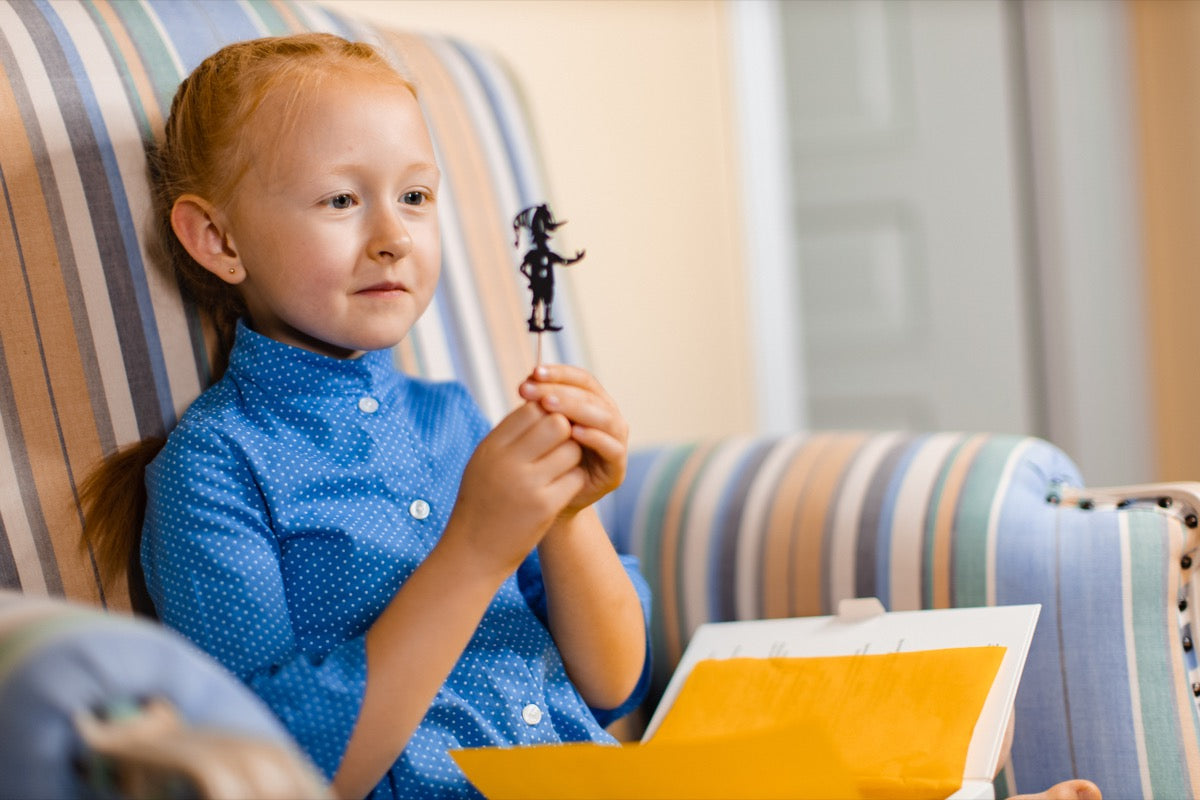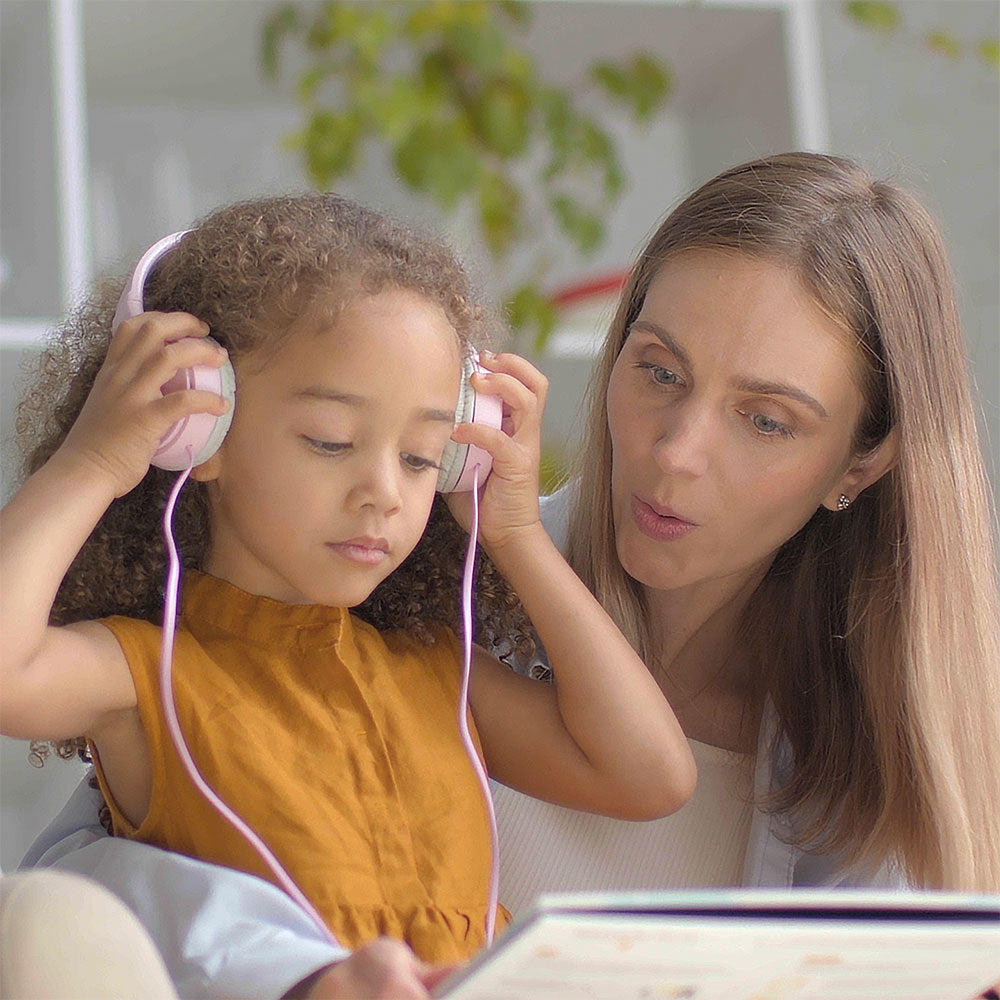 Why choose the SHAPLABOO™ as the gift for your kid?
It's a smart game that helps to:
Get familiar with favorite fairy tales in a new magical way;
Find a game for a long time and a new tradition before bedtime;
Overcome the fear of public speaking and performing;
Develop child's memory, intellect and imagination;
Improve the child's speech;
Calm down your little one before bed;
Helps to get rid of fear of the dark;
Bring the whole family together;
Make the warmest lifetime memories.
Learn more
WHAT MAKES OUR PRODUCT PREMIUM?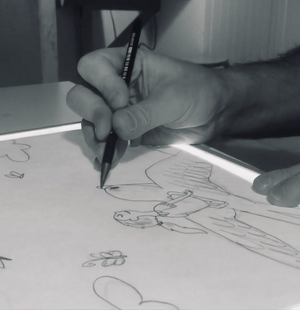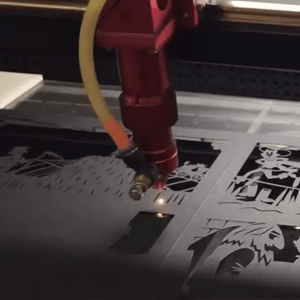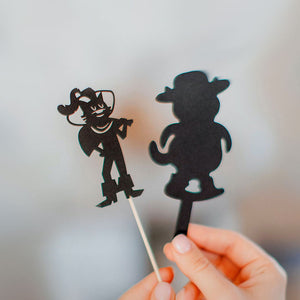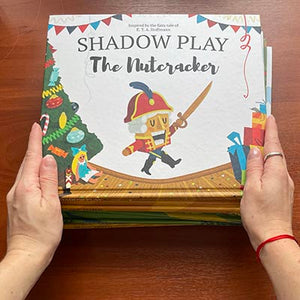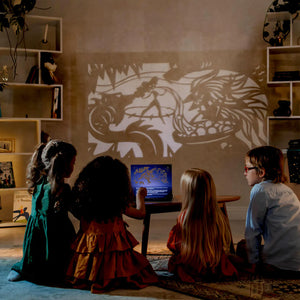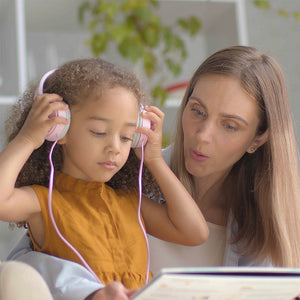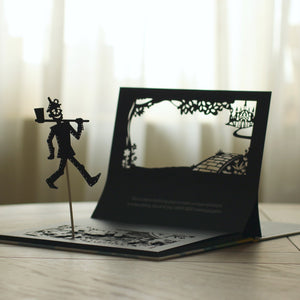 ARTSY PROCESS

It takes up to six months to create a new story by SHAPLABOO™. We make them in collaboration with professional writers, animators and illustrators.

A job is worth doing well only!
Cutting edge technologies

Due to the complex manufacturing process as well as a lot of manual work, we only make a small number of Magic Boxes a year.

So, we recommend you order your one now!
SUPER DETAILED

Thanks to a unique laser cut. Feel the difference between SHAPLABOO™ and other shadow theaters!

Second to none!
FINE DURABILITY

We use thick designer cartboard, which a little "destroyer" would have a hard time tearing, even if he tried!

If it ain't broke, don't fix it!
Handmade

Our unique product is assembled manually and thoroughly tested for quality standards. That's why the stock is limited

Indie toy!
ROOM-SIZE ILLUSTRATIONS

Like no other shadow theater, SHAPLABOO™ gives huge impressions, literally!

Woooooow!
AUDIOBOOK INCLUDED

All our stories are narrated by professional voice actors.

Once upon a time...
Infinite imagination page

In each of our books there is a last scenery page for plays based on scripts of your own creation.

A key to never-ending story!
there are 12 stories...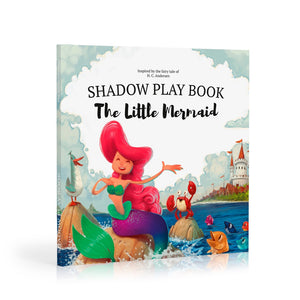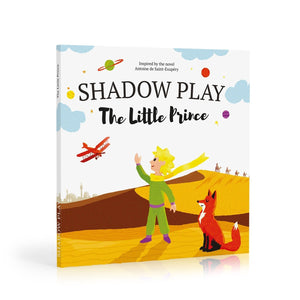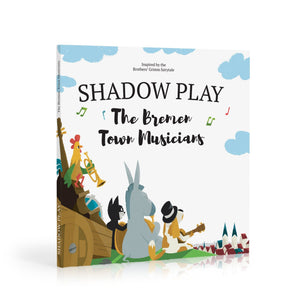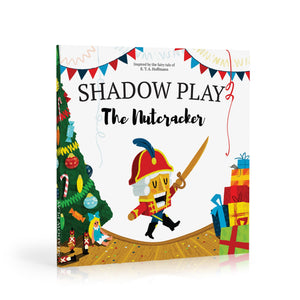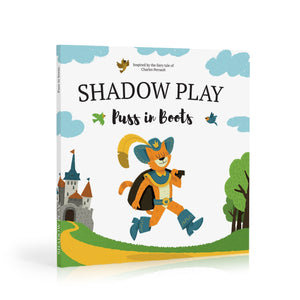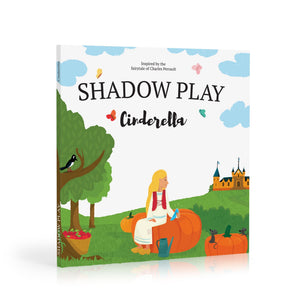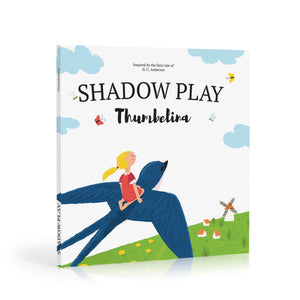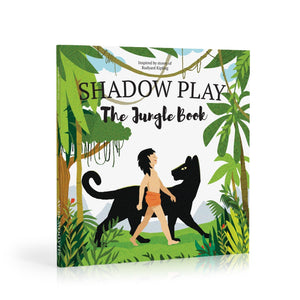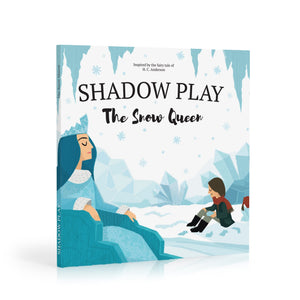 The Wonderful Wizard of Oz

A girl named Dorothy and her dog, Toto, journey to the Emerald City to meet the Wizard and find their way back home, making friends with unique characters who seek the Wizard's help along the way
The Little Mermaid

A pritty mermaid named Ariel falls in love with a human prince and makes a life-changing deal with a sea witch to become human herself
The Little Prince

A young prince explores the universe, learning important life lessons and the significance of seeing with the heart during his encounters with various inhabitants on different planets.
The Bremen Town Musicians

Music band of four animals set out on an adventure to Bremen to become musicians after their owners plan to discard them. Along the way, they outsmart a band of robbers, find a new home, and live happily ever after
The Nutcracker

On Christmas Eve, her beloved nutcracker doll comes to life, and she embarks on a magical journey to the Land of Sweets. There, she encounters various enchanting characters and experiences a grand celebration.
Puss in Boots

A cat named Puss uses his wit and tricks to help his owner attain wealth and love, all while outsmarting an ogre with his cunning.
Aladdin and the Magic Lamp

A young Aladdin harnesses the power of a genie to change his life, while contending with an evil sorcerer who seeks the lamp's magic.
Cinderella

A kind-hearted young woman, aided by a fairy godmother's magic, overcomes her hardships to attend a royal ball, capturing the prince's heart with her grace.
Thumbelina

A tiny girl embarks on a magical adventure, encountering miniature characters and facing challenges as she searches for a place to call home.
A Tale for Halloween

Spooky story which would immerse you and your kids into the vivid holiday of Halloween
The Jungle Book

А young boy named Mowgli, raised by wolves in the jungle, faces various challenges, makes friends, and learns valuable life lessons about the jungle.
The Snow Queen

A girl named Gerda embarks on a daring quest to rescue her friend Kai from the clutches of the icy Snow Queen. With courage and love, she thaws the frozen heart that had trapped him
...each in 3 formats
🎁 MAGIC BOX

🎄 PLAY SET

📖 Shadow Play Book
Great for a gift option and 1-st time purchase
✅ Magical book
✅ Shadow Puppets
✅ Gift box
✅ Flashlight (Story Lighter)
✅ Audiobooks
✅ Membership access (Up to 40% OFF)
💰 Price - From $59.99
Get your magic box
Perfect for building up a collection of stories
✅ Magical book
✅ Shadow Puppets
❌ Gift box
❌ Flashlight
✅ Audiobooks
❌ Membership
💰 Price - From $49.99
Get your play set
Enjoy classic fairytales with wall-to-wall illustrations
✅ Magical book
❌ Shadow Puppets
❌ Gift box
❌ Flashlight
✅ Audiobooks
❌ Membership
💰 Price - From $34.99
GET YOUR BOOK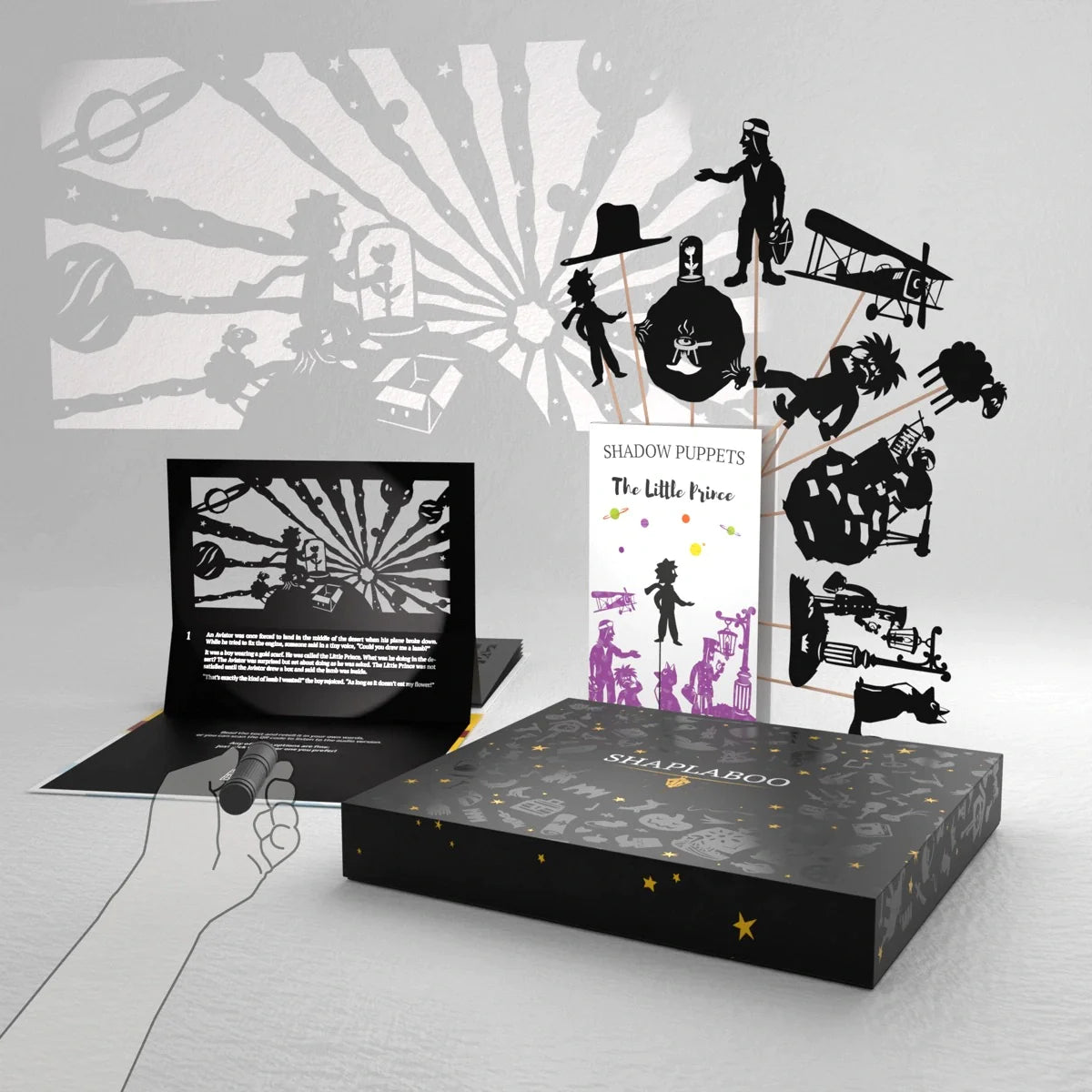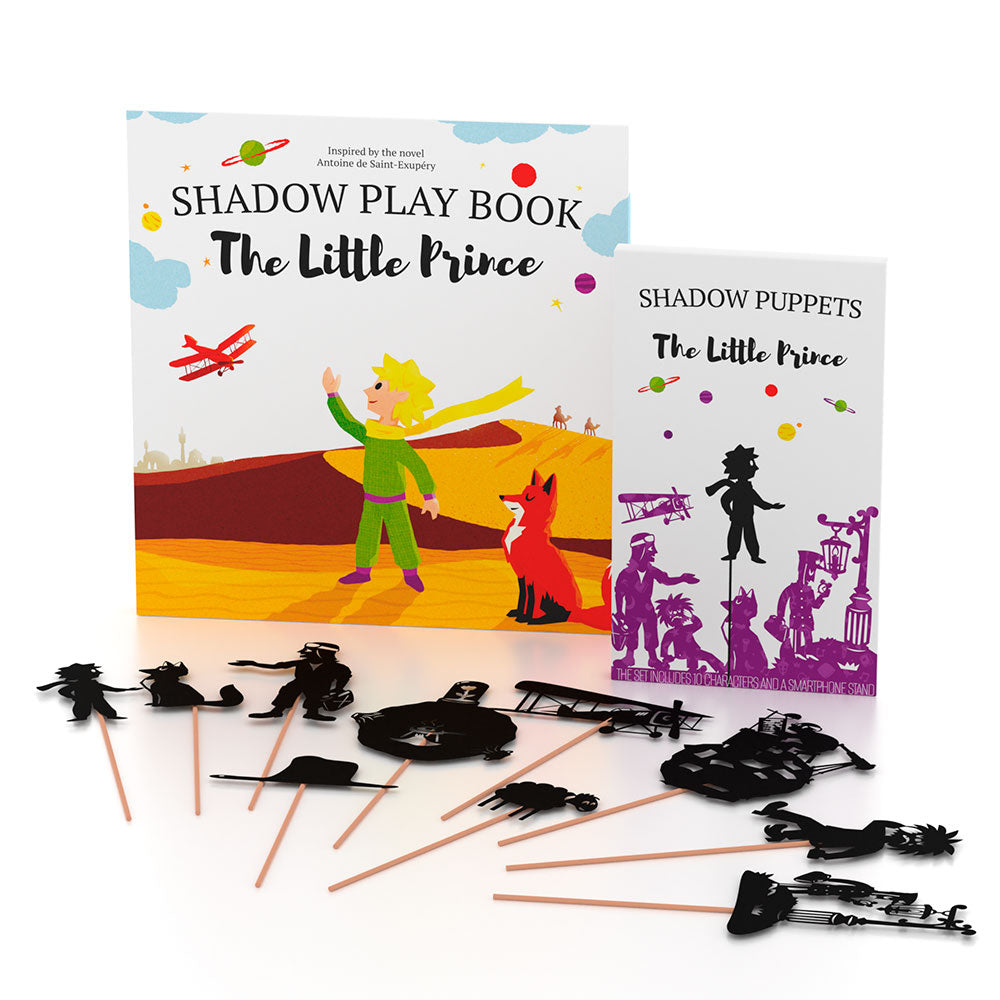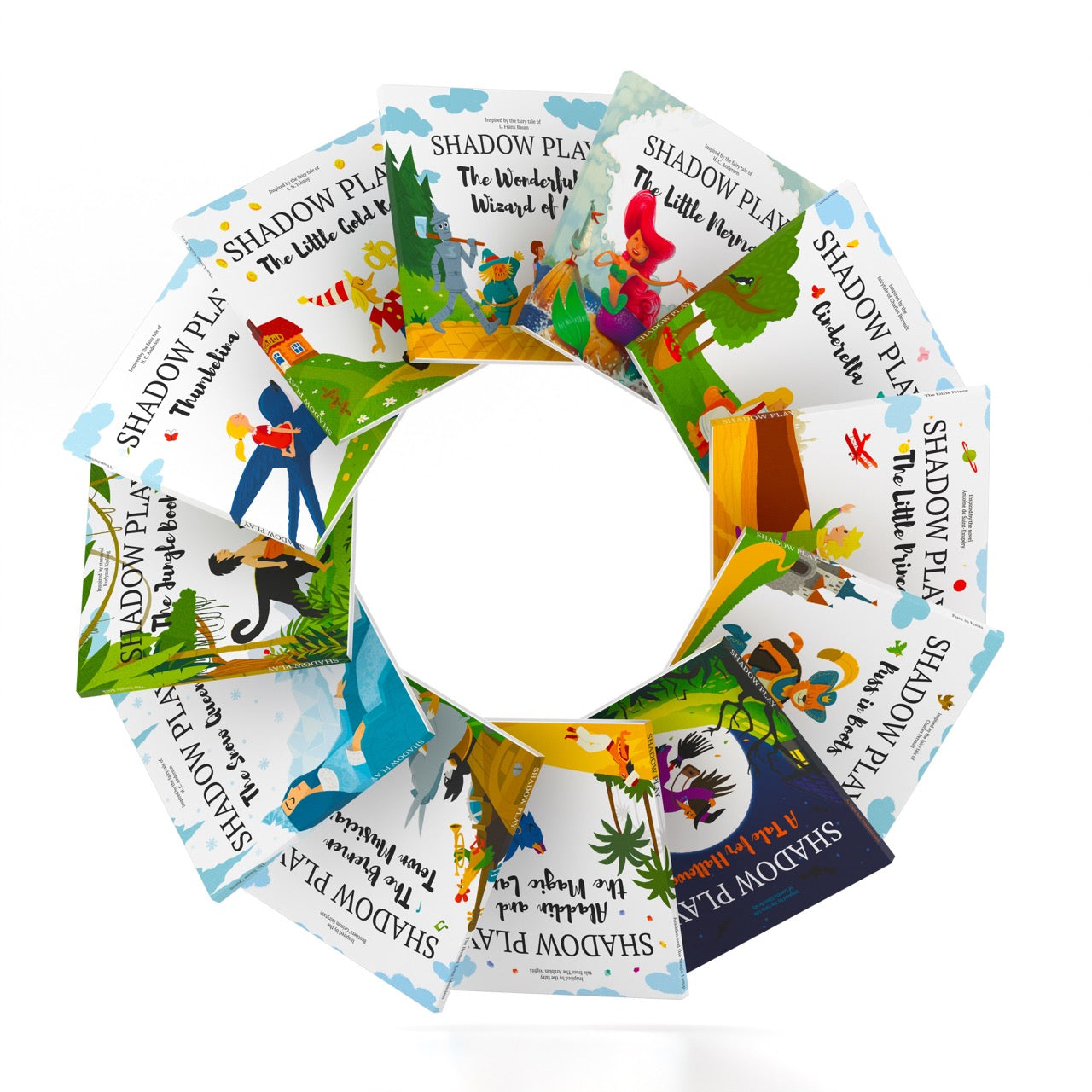 FAQ
WHAT IS THE RECOMMENDED AGE FOR SHAPLABOO™ PRODUCTS?

The recommended age is 3-9 years old. But it all depends on the child. We have many readers ranging from 1 to 99 years old😉
WHAT IS SHAPLABOO™ PRODUCTS MADE OF? ARE THEY DURABLE?

We've crafted our product for the little adventurers out there, the ones who can't resist getting their hands (and sometimes their teeth) on everything. That's why we've made it super tough with high-quality, extra-thick cardboard, so even if they try to break it just for fun, it won't be easy.

We know they love to explore, so we've got their curiosity covered!
WHAT IS A SHADOW PLAY SET?

This is a basic set from SHAPLABOO™ that allows you to put on an exciting theatrical performance at home. The set includes an innovative book with carved illustrations and a set of shadow puppets. You only need a
flashlight, for example, the one from your smartphone and you can read your favorite fairytale in an amazing new format!

Shadow Play Set is suitable for daily use as well as a gift.
WHAT IS A MAGIC BOX?

A gift set from SHAPLABOO™ full of joy for children. This is a complete experience of a magical home theater performance based on one of your kids' favorite fairytales.

The incredibly beautiful black gift box contains an innovative book with carved illustrations, a set of shadow puppets, and a StoryLighter™ — a special flashlight that will improve your theater with clear and contrasting shadows.

This set gives you premium access to the full collection of fairy tales with a discount of up to 40%.

And there is something else in the box...
WHAT IS AN IMAGINATION BOX?

This is a gift set from SHAPLABOO™ that contains an endless amount of shadow theater performances.

In a beautiful white gift box, you will find a book with 12 carved stages and a set of 20 shadow puppets. Using them you can compose as many fairytales as your imagination allows. All puppets are very diverse and there are 2 times more of them than in any other set!

The Imagination Box is the perfect gift for a little dreamer on any occasion!

Just like the Magic Box this set also gives you premium access to the full collection of fairytales with a discount of up to 40%.
HOW DO I GET ACCESS TO THE MEMBERSHIP PROGRAM?

Membership program allows you to purchase some of our products with huge discount as well as the opportunity to get early access to new products and services.

In order to get the membership access, you have to purchase one of these products:

SHAPLABOO™ Magic Box
SHAPLABOO™ Imagination Box

Inside you will find an instruction with a membership code. Just scan the QR, enter the code and get the access to our membership program.

You can also open our membership page.
WILL THE KID GET BORED AFTER THE FIRST TIME?

SHAPLABOO™ can be used for unstructured play. This means that each time you can come up with a different beginning and end of the story, changing it beyond recognition, adding new characters, scenes.

All this allows you to use Shadow Play Set/Magic Box/Imagination Box countless times, and neither you nor the child will get bored.
WHERE COULD I READ REVIEWS AND LEAVE FEEDBACK?

SHAPLABOO™ is a women-owned small business, so feedback from our customers is very important for us. If you like our product, please leave feedback on the TrustPilot page or on the website in the review section.

You can also send us an email with your feedback to shop@shaplaboo.com