READ AND LISTEN
INSTRUCTIONS
SHAPLABOO™ is easier to use than most of modern toys. But for the best experience, we have a few tips: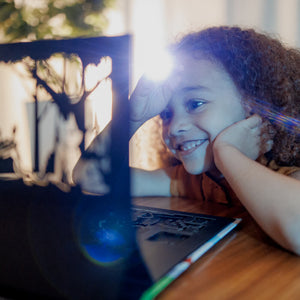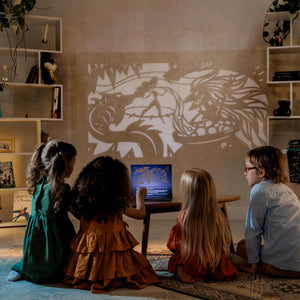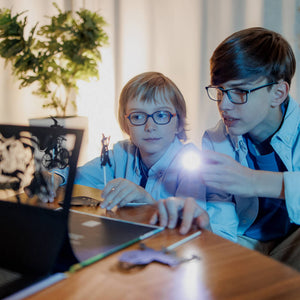 Flashlight

The quality and clarity of shadows depends primarily on the light source! Take a flashlight with one bulb and without a lens and reflector, which is found in 95% of modern smartphones.

StoryLighter flashlight by SHAPLABOO™ provides you the best shadow play experience!
Distance

The optimal distance from the book to the projection surface is 6-10 ft. That way shadows are large and the most impressive.

The optimal distance from the flashlight to the book is 1-2 ft. You can experiment, project not only onto the wall, but also onto the ceiling! 
How to watch

SHAPLABOO™ is not static. Be the director of your shadow show and a flashlight will help you with this. Move it closer or further away from the page, illuminating the entire scene or just some details of the illustrations. Do it according to the story, be your own screenwriter!
Thousands of reads

Unlike a regular book, SHAPLABOO™ can present one story in thousands of different ways. Tell the story from beginning to end, or in reverse. Role-play, come up with your own interpretations of the stories, read the original, or just listen to the audio. The main thing is to add a little imagination and you can enjoy our books for years to come! 
Watch this short video and you'll be all set up for SHAPLABOO™